Words today: 1,261
Total Words: 50,004
Finale… Finito… Terminado… or as Toe Mater might say… Got 'er done!
I will admit to being quite rushed today just laying down word count. I couldn't see me going another day without reaching the finish line. The last few pages are a little wordy and will be in severe need of severe edit, but the deed is done. I'm still fighting the headache and need to take my eyes off this screen for a couple of days, but as far as WriMo goes. The deed is done!
The challenge may be complete, but the book is far from finished. The goal now is 80,000 words by Dec 15.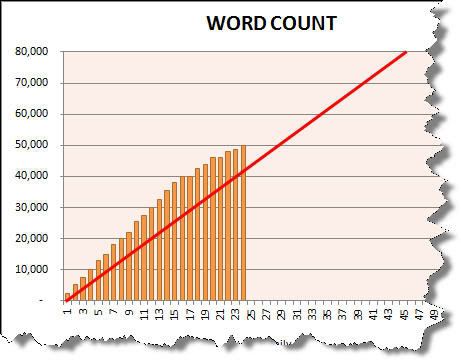 And from there it's at least 4 rounds of thorough edit before I ever put it in the hands of my test readers. I'm thinking that will be around mid February. I'm hoping to have this ready for the Amazon contest which is around the end of Feb.
Thank you NaNoWriMo for the push.
---
---
"Never throw up on an editor." ~ Ellen Datlow