There is this challenge that starts every November 1st. They call it… NaNoWriMo or National Novel Writing Month. The deal is you are supposed to write a novel no less than 50,000 words in the 30 days of November. All years prior I considered this brass ring beyond my reach – unachievable. Yet, year after year, hundreds of other writers completed the challenge. I questioned their sanity. Now I question mine.
On the 24th day of NaNo I crossed the 50,000 word line. For my winning submission I get neat little badges to put on my web site. (There's one right over there —>)
And I get a certificate, suitable for framing.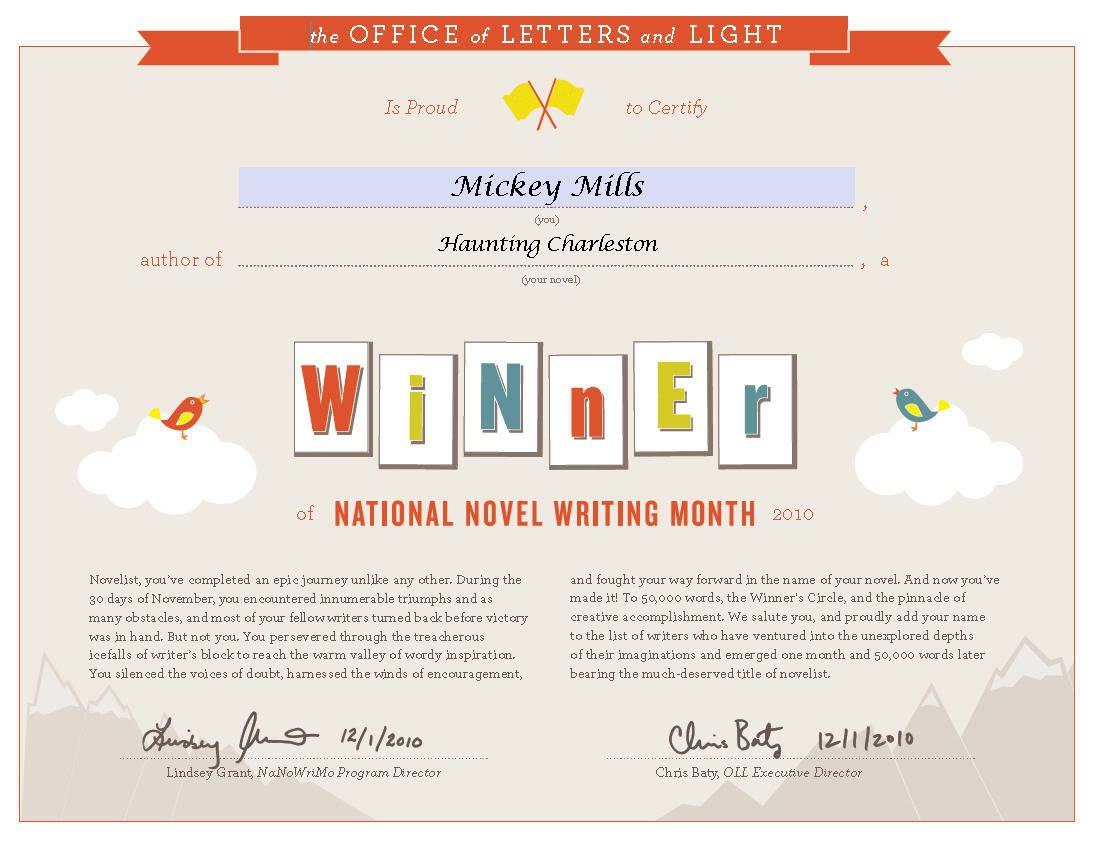 Click for full size
Now the real work begins.
---
---
It is perfectly okay to write garbage–as long as you edit brilliantly.~ C. J. Cherryh